Intel Celeron
Dual-Core processor family is the latest generation of Celeron-branded budget microprocessors. The family was introduced in January 2008, and currently consists of 7 desktop and 9 mobile microprocessors. The Celeron Dual-core family is based on Core microarchitecture, and includes all basic Core features:
32 KB instruction and 32 KB data cache per core;
Level 2 cache shared between two cores.
Support for SSE3 and Supplemental SSE3 instructions. Improvements in Core micro-architecture allow the CPU to execute up to one 128-bit SSE instruction each clock cycle.
Intel 64 technology, formerly known as Extended Memory 64 Technology, or EM64T.
Disable bit feature. When supported by operating system, this feature prevents system infection by certain group of viruses and malicious programs.
Desktop Celeron E3xxx processors, based on newer Wolfdale core, feature Virtualization technology.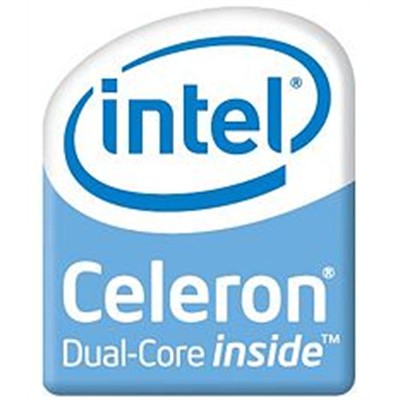 from:
http://www.cpu-world.com/CPUs/Celeron_Dual-Core/index.html